Cohub Gallery

| Best Interior and Architectural Gallery in Medan
Cohub Gallery is a one-stop-shop to find all of your interior-architectural needs with the BEST PRICE in Medan. With direct channel with manufacturers, you can also find a wide range of interior-architecture product references such as samples, catalogues and books.
Find all your interior and architecture
needs @Cohub Gallery
Discover
Our

 Product Range
For buildings of all sizes, Cohub provides a wide selection of interior-architecture products from the premium brand for every part of your home.  

Laser Cutting & Engraving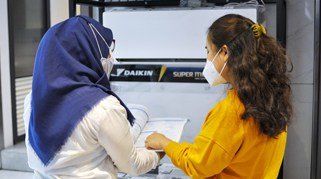 01. We help you decide
We consult with every customer to identify their interior-architecture needs, then given several options based on customer needs and design.
02. Surveying & Invoicing
Cohub will contact the brands that the customer has selected. The brand will then survey the construction site and provide the customer with competitive prices.
03. Product Delivered
Once the invoiced is paid, the products are delivered and installed according to the agreement of the related parties.
One-Stop Shopping
With Cohub Gallery's complete selection for interior-architecture products, you can get all your building interior & architecture needs from us.
Competitive Pricing
With direct access with brands project-based sales, all of the prices of our products for medium to large scale projects are highly competitive compared to retail stores. 
Knowledgeable Staff
Our staff is friendly, knowledgeable and eager to help you on making an accurate purchase based on your building design and needs.
Direct Manufacturer Channel
With direct line with brands, we can assure a fast, accurate and reliable response for all of your product questions. The brands could negotiate a better price with you too.
We partnered with the world's best interior-architecture companies. We continuously thrive to add more interior-architecture products for our customers.
Partner with Cohub Gallery
Interested in collaboration between your brand and Cohub Gallery? Call us Today
Interested in collaboration between your brand and Cohub Gallery?
Call us Today